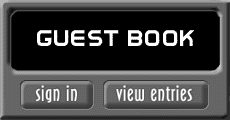 This page was last updated on: December 30, 2012
WALTER BRENNAN IS THE NARRATOR OF "OLD SHEP."

THE SONG WAS WRITTEN BY RED FOLEY AND ARTHUR WILLIS IN 1933. RED FOLEY RECORDED THE SONG IN 1941.

SEE WALTER BRENNAN'S BIOGRAPHY IN

THIS SECTION-"MAN'S BEST FRIEND-A DOG."

JULY 25, 1894-SEPTEMBER 21,1974

THE TRUE STORY OF "OLD SHEP"

AN OLD SHEEPHERDER BECAME ILL.  HE MANAGED TO GET TO THE HOSPITAL AT FORT BENTON, MONTANA.  HIS LOYAL AND HARDWORKING COMPANION,  A BORDER COLLIE, WAS TOLD TO WAIT OUTSIDE.  THE DOG HAD ALWAYS WAITED FOR HIS MASTER NEAR OR OUTSIDE OF CABINS, STORES, AND CAMPS.

THE OLD SHEEHERDER DIED IN THE HOSPITAL.  IT WAS DECIDED TO SEND HIS COFFIN BACK EAST TO BE BURIED IN THE FAMILY PLOT.  HIS COFFIN WAS TRANSPORTED TO THE TRAIN STATION.  THE DOG FOLLOWED THE HORSE DRAWN WAGON TO THE AWAITING TRAIN.  THE YEAR WAS 1936.

THE COFFIN WAS CARRIED ONTO THE TRAIN.  THE DOG WAS NOT ALLOWED TO BOARD THE TRAIN.  HE STOOD ON THE PLATFORM WAITING AND WATCHING AS THE TRAIN PULLED AWAY AND HEADED DOWN THE TRACKS. 

A MUFFLED WHINE CAME FROM THE HEART OF THE DOG AS HE LAID DOWN ON THE WOODEN PLATFORM. 

HE WATCHED THE TRAIN GO OUT SIGHT.

NO ONE KNEW THE DOG'S NAME.  THEY CALLED HIM "OLD SHEP",  A DERIVITIVE OF "OLD SHEPHERD."  THE STATION MASTER FED OLD SHEP.  HE STAYED NEAR OR UNDER THE TRAIN BOARDING PLATFORM.   DAY AFTER DAY, HE

NEVER MISSED AN INCOMING TRAIN.  HE WATCHED

EVERY PERSON THAT STEPPED OFF THE TRAINS.

FOR FIVE AND A HALF YEARS, OLD SHEP MET EVERY PASSENGER TRAIN.  HE WATCHED EACH PASSENGER.  THEN HE WATCHED THE TRAINS LEAVE AS THEY WENT DOWN THE TRACKS, DISAPPEARING OUT OF SIGHT.

THE SILENT LONELY AND GRIEVING DOG MADE HEADLINES AROUND THE WORLD.  UNITED PRESS INTERNATIONAL, ASSOCIATED PRESS AND MANY JOURNALIST WROTE ABOUT "OLD SHEP" AND

HIS NEVER-ENDING VIGIL.

ON JANUARY 12, 1942, OLD SHEP DIED.   

HE DIDN'T HEAR AN APPROACHING TRAIN ENGINE.  HE TRIED TO GET OUT OF THE WAY.  HE SLIPPED AND FELL ONTO THE TRACKS.

THE DOG'S DEATH MADE THE PRESS WIRE SERVICE.  THE DOG WAS BURIED ON A BLUFF, OVERLOOKING THE TRAIN STATION AND RAILROAD TRACKS WHERE HE HAD EXISTED FOR 5 1/2 YEARS.  THE TOWN OF FORT BENTON, MONTANA ERECTED A STATUE MEMORIAL TO

"OLD SHEP."