JACK PALANCE

ROUGH & TOUGH!

Jack Palance was a professional heavyweight boxer in the early 1940s.  The 6 foot, 4 inch man was known as Jack Brazzo.  He won his first 15 fights, 12 by knockout.  

When World War II was declared, Jack Palance's

boxing career ended and his

military career began.

  He was wounded in combat when his B24 Bomber caught fire and crashed. He went through months of facial reconstructive surgeries. He received the Purple Heart, Good Conduct Medal, and the World War II Victory Medal.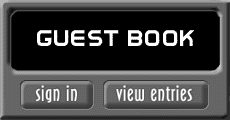 This page was last updated on: April 23, 2012
I bet you didn't know...

  He's never watched any of his movies.

Speaks six languages: Ukrainian, Russian, Italian, Spanish, French and English.

Inducted into the Hall of Great Western Performers of the National Cowboy and Western Heritage Museum in 1992.

Graduate of Stanford University in 1949 with an AB in Drama.

During his struggling days, he worked as a short order cook, waiter, soda jerk, lifeguard, and a photographer's model.

He has two daughters, Brooke and Holly Palance. 

Son, Cody, died of cancer in 1998.  He was 43 years old. 

Despite all of his films, Palance will forever be remembered for turning an Oscar acceptance speech into an uproarious display of his physical agility. While accepting his Oscar for Best Supporting Actor for City Slickers (1991),  he stumbled through his acceptance speech and then, at a loss for anything else to say, flopped down on the floor and began doing a series of one-handed push-ups.   He said, "I didn't know what else to do!" 

His unforgettable portrayal of a pathological gunfighter in Shane (1953), was a major boost to Jack Palance's acting career. 

He won an Emmy for Best Actor as the prizefighter in

"Requiem for a Heavyweight." He made a film a year!

Palance was in demand during the last of Westerns through the 1970s. To name a few: The McMasters, Monte Walsh, and Oklahoma Crude.  In 1989, Batman brought him back to the

big time with a vengeance, casting him as a sleazy crime king.

City Slickers I & II gave him a role with humor and heart. 

Oscar voters responded to an great actor and to a career.

VALODYMYR PALAHNIUK

WAS BORN

FEBRUARY 18, 1919

AT LATTIMER MINES, PENNSYLVANIA. 

HIS DAD WAS A COAL MINER. 

HIS LAST FILM WAS HALLMARK'S SPECIAL

"WINTER'S END." THE THIRD SEGMENT OF "SARAH, PLAIN & TALL."

MR. JACK PALANCE  RETIRED AGAIN AT THE SWEET OLD AGE OF 87.

HE AND HIS WIFE, ELAINE, LIVED IN CALIFORNIA.

JACK PALANCE DIED OF NATURAL CAUSES IN HIS HOME AT MONTECITO, CALIFORNIA ON FRIDAY, NOVEMBER 10, 2006.