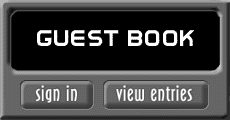 This page was last updated on: December 30, 2012
A LONG TIME BEFORE RICHARD BOONE PUT ON A SIX-GUN AND RODE THE WESTERN SKIES AS "PALADIN", HE WENT THROUGH SOME MAJOR TOUGH

AND TUMBLE TIMES.   HE WAS A PROFESSIONAL BOXER WHICH MADE SOME CHANGES IN HIS FACIAL APPEARANCE.   WAS THAT REALLY A NATURAL

CLEFT IN HIS CHIN?  HE'D SMILE, BUT NEVER ANSWERED THE QUESTION.

HE WORKED AS AN OIL FIELD ROUSTABOUT BE FORE ENLISTING IN THE NAVY DURING WORLD WAR II.  WHILE HE WAS SERVING ON THE USS ENTERPRISE, THE SHIP WAS BOMBED.  ASSIGNED TO THE USS INTREPID, HE EXPERIENCED TORPEDO ATTACKS.   THERE WAS A JAPANESE KAMIKAZE ATTACK ON THE

USS HANCOCK SHORTLY AFTER BOONE WAS ASSIGNED TO THE SHIP.

WHEN RICHARD BOONE CAME HOME FROM THE WAR, HE USED HIS GI BILL TO STUDY ACTING  AT THE NEW YORK ACTORS STUDIO.  HE'D HAD ENOUGH REAL LIFE ACTION.  HE WAS LOOKING FOR A MORE  PEACEFUL CAREER.  IT WASN'T TOO LONG BEFORE HE MADE HIS FILM DEBUT.  IN 1950, HE PORTRAYED

A BATTLEFIELD MARINE IN "THE HALLS OF MONTEZUMA." (PEACEFUL?)

THREE YEARS LATER, RICHARD BOONE STARRED AS PONTIUS PILATE IN

"THE ROBE."

FOR THE NEXT FOUR YEARS, BOONE WAS CAST IN SEVERAL WESTERN MOVIES.  HE WAS A LAWMAN,  AND A LAW BREAKER.

HE WORKED WITH MANY WELL-KNOWN ACTORS, AND BECAME CLOSE FRIENDS WITH MOST OF THEM.  ONE OF HIS CLOSEST FRIENDS WAS JOHN WAYNE.

BOONE REFUSED ANY SALARY FOR HIS TWO SCENE ROLE AS GENERAL SAM HOUSTON IN "THE ALAMO."  JOHN WAYNE GAVE BOONE A ROLLS-ROYCE AS COMPENSATION.  BOONE WANTED THE BUCKSKIN COAT HE WORE IN THE MOVIE.   HE GOT BOTH.  HIS SON, PETER BOONE, HAS THE BUCKSKIN COAT. 

IN 1957, "HAVE GUN-WILL TRAVEL" WAS A BRAND NEW WESTERN ON TELEVISION.  "PALADIN" WAS A MORAL GUN FOR HIRE. 

RICHARD BOONE WAS THE STAR OF THE SATURDAY NIGHT FAMILY SHOW FOR

THE NEXT SIX YEARS.

JOHNNY WESTERN WROTE THE THEME MUSIC FOR THE SHOW.  SAM ROLFE AND RICHARD BOONE WERE GIVEN CO-CREDITS.

PALADIN AND HIS HORSE "RAFTER."

"THE SHOOTIST" WAS THE LAST FILM MADE BY JOHN WAYNE.  RICHARD BOONE STARRED AS ONE OF THE GUNSLINGERS THAT WAS INVITED TO THE LAST DAY OF THE SHOOTIST'S LIFE. 

ON THE  MOVIE SET, JOHN WAYNE LEARNED HE HAD STOMACH CANCER, A PARALLEL TO THE MOVIE THEME.  HE DIED JUNE 11, 1979. 

TWO YEARS LATER, RICHARD BOONE DIED OF THROAT CANCER.

RICHARD ALLEN BOONE WAS A 7TH GENERATION NEPHEW OF DANIEL BOONE.

RICHARD ALLEN BOONE

JUNE 18, 1917-JANUARY 10, 1981