JOHN CHISUM

CATTLE BARON-TRAIL BLAZER

JOHN CHISUM WAS A CATTLE BARON WHO MOVED LONGHORN HERDS FROM EAST TO WEST TEXAS AND INTO NEW MEXICO IN THE MID-1800s.  DURING THE CIVIL WAR, CHISUM SUPPLIED BEEF TO THE CONFEDERATE TROOPS WEST OF THE MISSISSIPPI.  JOHN CHISUM  FOUNDED ONE OF THE GREATEST CATTLE SPREADS IN THE WEST.

HE BLAZED THE HISTORIC CHISUM TRAIL FROM PARIS, TEXAS WHERE HE ORIGINATED THE HERDS.  CHISUM AND HIS COWBOYS PUSHED MASSIVE LONGHORN CATTLE DRIVES ACROSS THE

DESERTS OF TEXAS, THEN NORTHWARD TO THE PECOS

VALLEY IN SOUTHEASTERN NEW MEXICO.

IN THE CATTLE DRIVE IN 1867 THAT TOOK HIM TO FORT SUMNER, NEW MEXICO,  NINE-HUNDRED HEAD OF GAUNT BEEF CATTLE STAGGERED OVER AN UNBROKEN TRAIL.  THE LAST THREE DAYS

OF THAT DRIVE WERE WATERLESS.  DROVERS AND CATTLE

WERE PUSHED TO THE LIMIT ON THAT HOT AND DRY TRIP.

  CHISUM FINALLY LOCATED HIS SPREAD WITHIN THREE MILES OF ROSWELL, NEW MEXICO.  THE CATTLE BARON PURCHASED THE

40 ACRE SOUTH SPRING RANCH.  HE BUILT AN ADOBE FRAME HOUSE WITH FOUR ROOMS ON EACH SIDE OF AN OPEN

HALLWAY.  THERE WERE VERANDAS ON THE FRONT AND

BACK OF THE HOUSE SO HE COULD SIT IN THE SHADE

AT ANY HOUR OF THE DAY.

  CHISUM WAS KNOWN TO BE FAIR IN HIS DEALINGS WITH OTHERS.  HE PAID HIS DEBTS AND WASN'T INVOLVED IN ANY VIOLENCE.  HE GRAZED  80,000 HEAD OF CATTLE ON A 100 MILE STRETCH OF PUBLIC DOMAIN.  SMALL CATTLE OPERATIONS USING THE SAME DOMAIN BECAME MIXED WITH CHISUM HERDS.  THIS OPENED THE DOOR FOR CATTLE RUSTLING.

CATTLE RUSTLING WAS ONE OF THE ELEMENTS CONTRIBUTING TO THE LINCOLN COUNTY WARS.  PAT GARRETT AND BILLY THE KID ENTERED

INTO THIS SITUATION.  THE BATTLES CONTINUED UNTIL 1881.  CHISUM

WAS NOT DIRECTLY INVOLVED, BUT HE DID GIVE SANCTUARY AND MATERIAL SUPPORT AT HIS SOUTH SPRINGS RANCH.

IN 1883, A TUMOR BEGAN TO GROW ON CHISUM'S NECK.  THE FOLLOWING YEAR, HE WENT TO KANSAS CITY WHERE SURGEONS REMOVED THE TUMOR.  ON HIS WAY HOME, HE BECAME ILL.  HE WAS SENT TO EUREKA SPRINGS, ARKANSAS TO A HEALTH SPA.  THE TUMOR RETURNED AND WAS LARGER.

FIVE MONTHS AFTER SURGERY,  HIS HEALTH WAS VERY POOR AND HE LIVED IN PAIN.  HIS BROTHER, JAMES, CAME TO ARKANSAS IN DECEMBER TO STAY WITH HIM.  ON DECEMBER 22, 1884, CHISUM DIED.  HE WAS

BURIED ON CHRISTMAS DAY AT THE FAMILY PLOT IN PARIS, TEXAS. 

JOHN CHISUM  WAS 60 YEARS-OLD.

TWO DAUGHTERS WERE BORN TO JOHN CHISUM WHEN HE WAS IN HIS 30s.  THEIR MOTHER, JENSIE, WAS

A MULATTO SLAVE GIRL. 

JENSIE WAS A PRETTY 15 YEAR-OLD THAT WAS HARD WORKING AND DEDICATED TO CHISUM AND

THEIR DAUGHTERS.

WHEN THE CIVIL WAR BROKE OUT, CHISUM FREED ALL OF HIS SLAVES.

HE TOOK JENSIE AND THE TWO GIRLS TO BONHAM, TEXAS.  

HE PUT THEM IN A NICE HOME. 

HE MADE SURE THEY WERE

CARED FOR FINANCIALLY. 

THEY WERE HIS ONLY FAMILY.

HE NEVER MARRIED.

This page was last updated on: December 30, 2012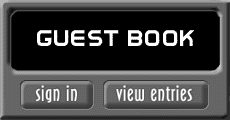 BILL DALTON LIVES AT PARIS, TEXAS WHERE THE CHISUM FAMILY IS BURIED.  HE TOOK

THESE PHOTOS WHICH IS APPRECIATED.

JOHN CHISUM'S PARENTS ARE INCLUDED IN THE MONUMENT AT THE PARIS CEMETERY.  THE DATES OF BIRTH AND DATES OF

DEATHS ARE AS FOLLOWS:

LUCINDA CHISUM-OCTOBER 21, 1804 TO

OCTOBER 31, 1837.  SHE WAS ONLY

33 YEARS-OLD.

CLAIBORNE CHISUM-JUNE 22, 1797 TO

OCTOBER 21, 1857.  HE LIVED 20 YEARS

AFTER HIS WIFE DIED.  HE DIED ON

LUCINDA'S BIRTHDAY.